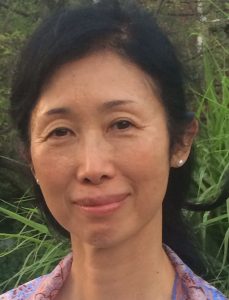 Monday, April 23, 2018 at 5:00 pm PDT
"Love without limit, Life without fear"
by Fujiko Signs, CSB — from Tokyo, Japan
Around the world people are looking for healing and peace in their lives and communities.  International speaker Fujiko Signs, a practitioner and teacher of Christian Science healing, will present a talk that invites a different perspective in achieving this peace, abolishing limits and fear.  Come explore the power of prayer and how it strengthens hope, faith, and healing in our lives.
Pizza and refreshments will be offered.
Location — All are welcome!
Parking available in structure across the street
Christian Science Organization, Berkeley
2601 Durant Ave, Berkeley, CA 94704
Directions